For overall Personal & Professional Success – Full Moon Yagyas on Monday December 25th, 2023, Margasira Purnima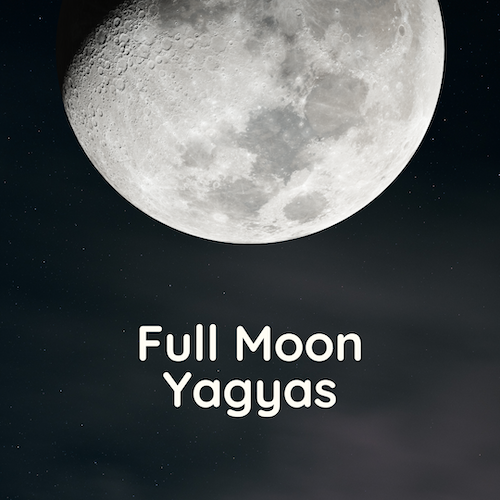 Monthly Full Moon Yagyas
at 08:00 AM to 01:00 PM (IST), at Yagya Centre, India.
***This program will be broadcasted live @ https://www.vydic.com/live/
We at Vydic Yagnya Centre Observe Every full moon and perform these special yagyas to align all the Grahas (Nine planets) and Nakshatras (Moon Constellations) with one's life to gain the blessings of Guru, unfold the mysteries of life, and direct you in the right direction in life. Pundit Samavedula and Vedic Yagya Center are inviting you all to participate in these upcoming Full Moon Yagyas.
Learn more about Full Moon Yagyas
Beneficial for: Health, Wealth, Prosperity, Protection, Family Harmony, Successful Career, and to balance Planetary Influences in day-to-day life.
This Yagya will be done in a group, and it includes:
NOTE: You can order above Yagyas individually by clicking on corresponding Yayga.
These Yagyas will be effective until the next full moon. All household and business owners can participate in fulfilling their goals and gaining better opportunities in life.
Note: if you want this yagya to be performed Exclusively for you only
plz call at + 1 512 633 7999 or email us at vyc@vydic.com
Full Moon Yagyas - For Individual, family or business $351